Camp Stevens- There will be a Camp Stevens meeting on Tuesday, January 28, from 8:00 to about 8:30 A.M.
Family Activity- This month's family activity is to come up with twelve family wishes for the year. The students have completed their own wish activity and should be able to lead your family in this activity.
R
eligion- The 6th graders have been learning the importance of keeping the 1st and 2nd Commandment.  They have learned that they need to keep them every day of their lives. We will be moving on to writing a Saint report. Each student will focus on their Patron Saint to explore.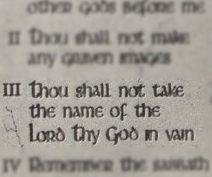 Language Arts- We have read a book called Seedfolks. This books talks about a culturally diverse community getting together through their involvement in their community garden. The students are working on creating their own Seedfolk story.